Wir schenken Dir Dein Lied – The project has started!
August 5, 2019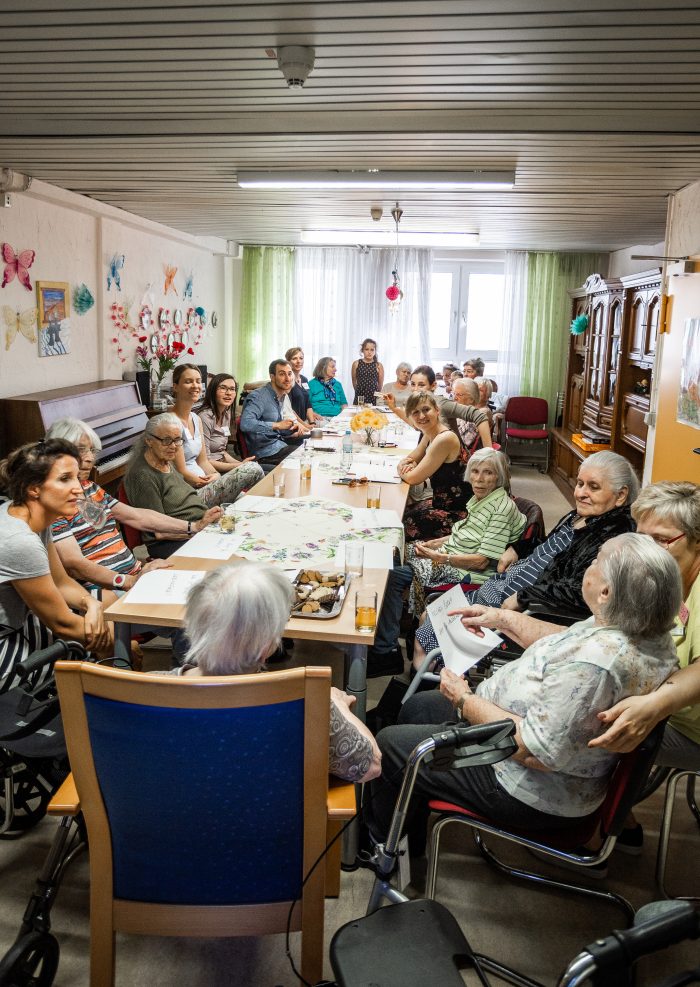 The 12-week project "Wir schenken Dir Dein Lied", where we aim to lend our voices to tell stories and memories of the older generation, has started! The first get-together was full of laughter, singing and interesting encounters.
We are excited, curious and humble (be)for this opportunity which will surely be very enriching for us in Oper+ . The cooperation with Adolf-Hamburger-Heim is all we could wish for, for this project!