It's going to be a special easter this year.
January 12, 2021
It is comforting, in the midst of it all, that we are so many in the same situation. So many working from home, struggling to make the every day life work, keep depression and anxiety at bay and stay in shape in front of the phone or smart TV.
I'll be honest with you, some days are better than others. This second LockDown is set to be longer than the first. But more importantly, it's the second. It's not new. We have better tools, we are better prepared, of course. But it's not new, it's tearing us down and the fear, for the time beyond, is rising.
I'm blessed to have fantastic colleagues with whom I can meet up regularly and talk about the situation and, more importantly, about art, about our place and duty in society. We meet up in video conferences and aim to constructively discuss what we can, must and want to do. It's a loose group of rather different individuals, who didn't know each other well before this group formed and it's very enriching. A beacon of light in the January greyness.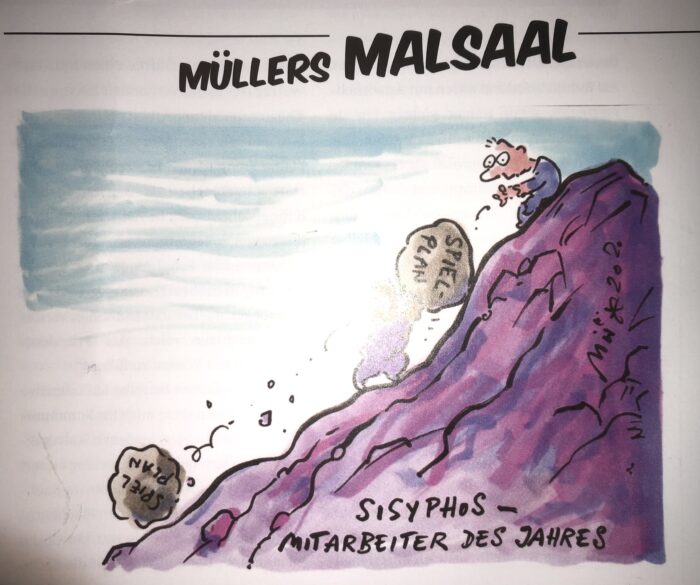 The state Hessen has decided to put all performances on hold until easter, hence giving the people working in the cultural scene a possibility to plan ahead. If that all works out as plannes, easter 2021 truly will bring light into my world.
I don't know much yet, but I can tell you that when the theaters in Hessen are allowed to open, we will surely play La Lucretia/Faust et Hélène in Darmstadt! Don't miss it!