die Soldaten Derniere
April 25, 2018
Zimmermann's Die Soldaten was the first production I did at Staatstheater Nürnberg as a guest. I simply love working in Nürnberg, not only because it's convenient since I live there (though it does help) but because of the general atmosphere in the house: the make up department, the dressers, the extras, the stage hands, the chorus and orchestra members.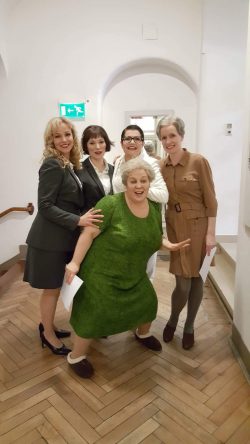 All the female parts were sung by guests in this production, and being from five different countries, constantly mixing three languages in the dressing room, we had so much fun together. Die Soldaten is a complicated and challenging piece and together with these lovely people I could relax, laugh and celebrate our small and bigger successes.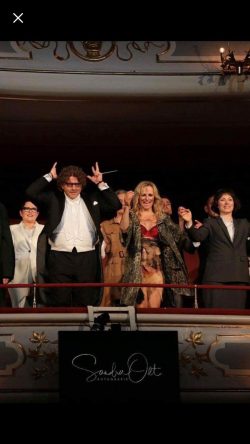 Almost every performance was sold out, which is not only unexpected but also quite an achievement with such a piece on the repertoire. Respect to the audience and applause to the team and to every one on stage! The production was very well received in the press; I'll add reviews to the press section within the next few days!
Charlotte, as every part in die Soldaten I dare say, is one of those parts which you honestly don't know if you can sing in the beginning and which therefore brings a long development and self confidence when you actually manage.
With time I've come to truly like, understand and respect the music. I'm very happy I got trusted with the part and hope I get to sing it some day again.
We all move on to different challenges and tasks now, having played the last Soldaten of this run. Who knows, maybe the production will be revived one day!